Results of the survey on customer satisfaction in the field of electrocatalytic electrodes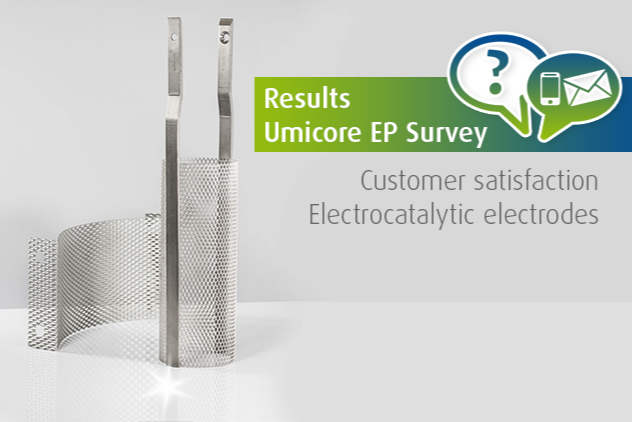 In spring 2020, we conducted a customer satisfaction survey in the field of electrocatalytic electrodes. We focused our attention mainly on product characteristics, delivery dates and services.
The results are very positive. For example, 99% of our customers say that our products and services meet their expectations. Nevertheless, we were able to identify potential for improvement in some areas. We would like to use this knowledge to continue to support you as a competent partner in the future and to respond even more specifically to your wishes.
In the following we would like to give you a small insight into the survey results. We would like to thank you again for your active participation!
What do you think about our division electrocatalytic electrodes?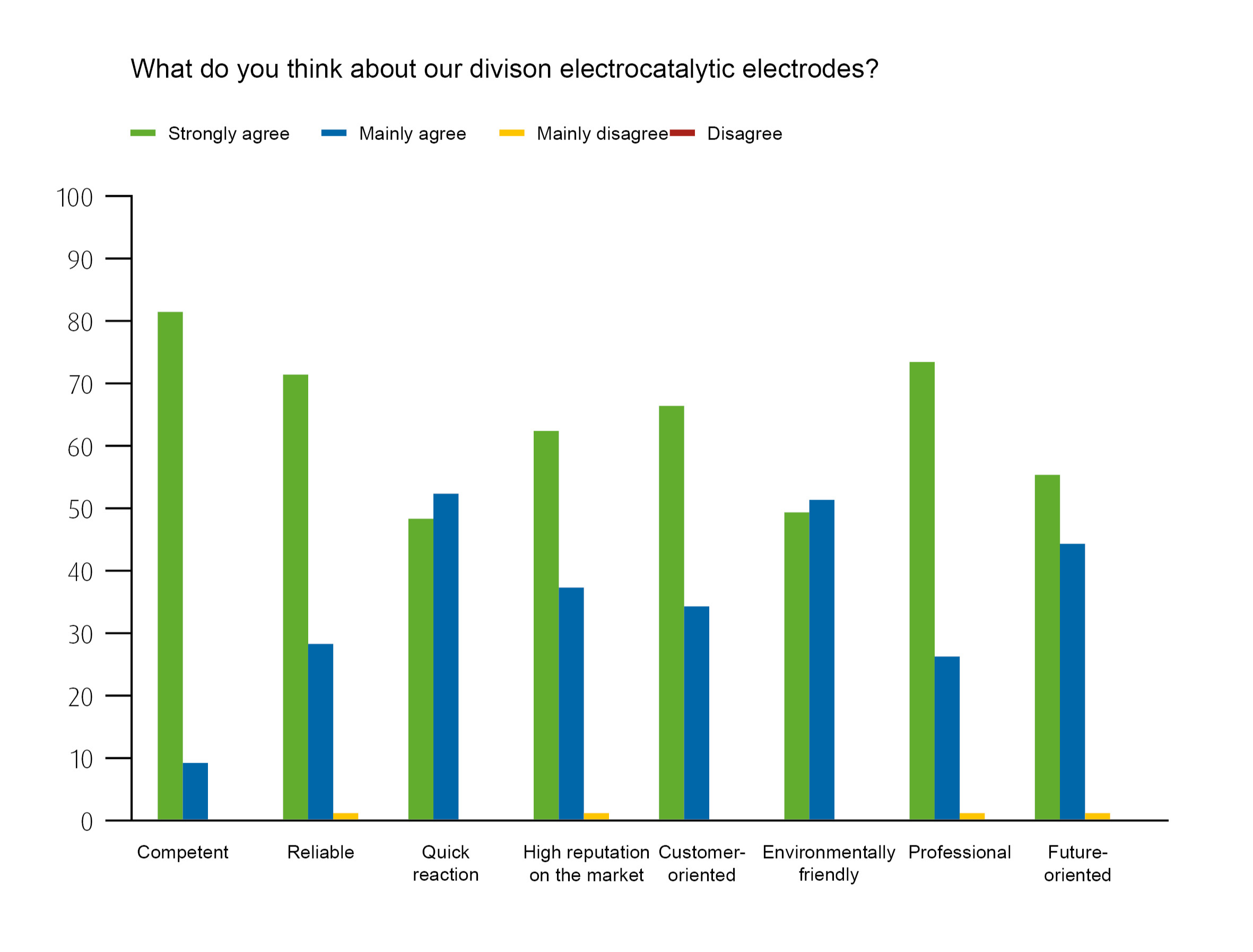 How do you rate our products (anodes and cathodes)?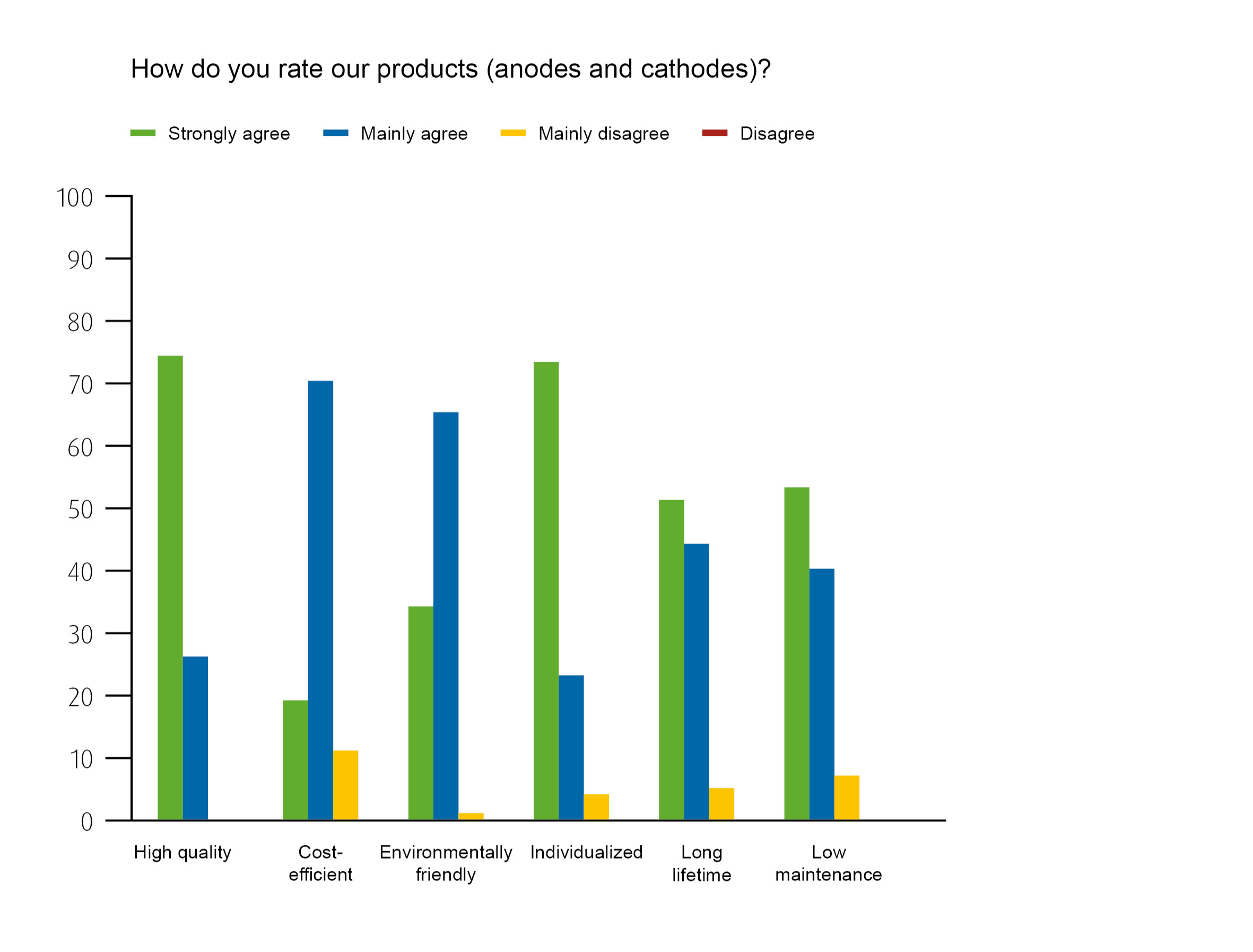 How do you assess our order processing with regard to delivery dates?
Are your expectations placed in our products or services fulfilled?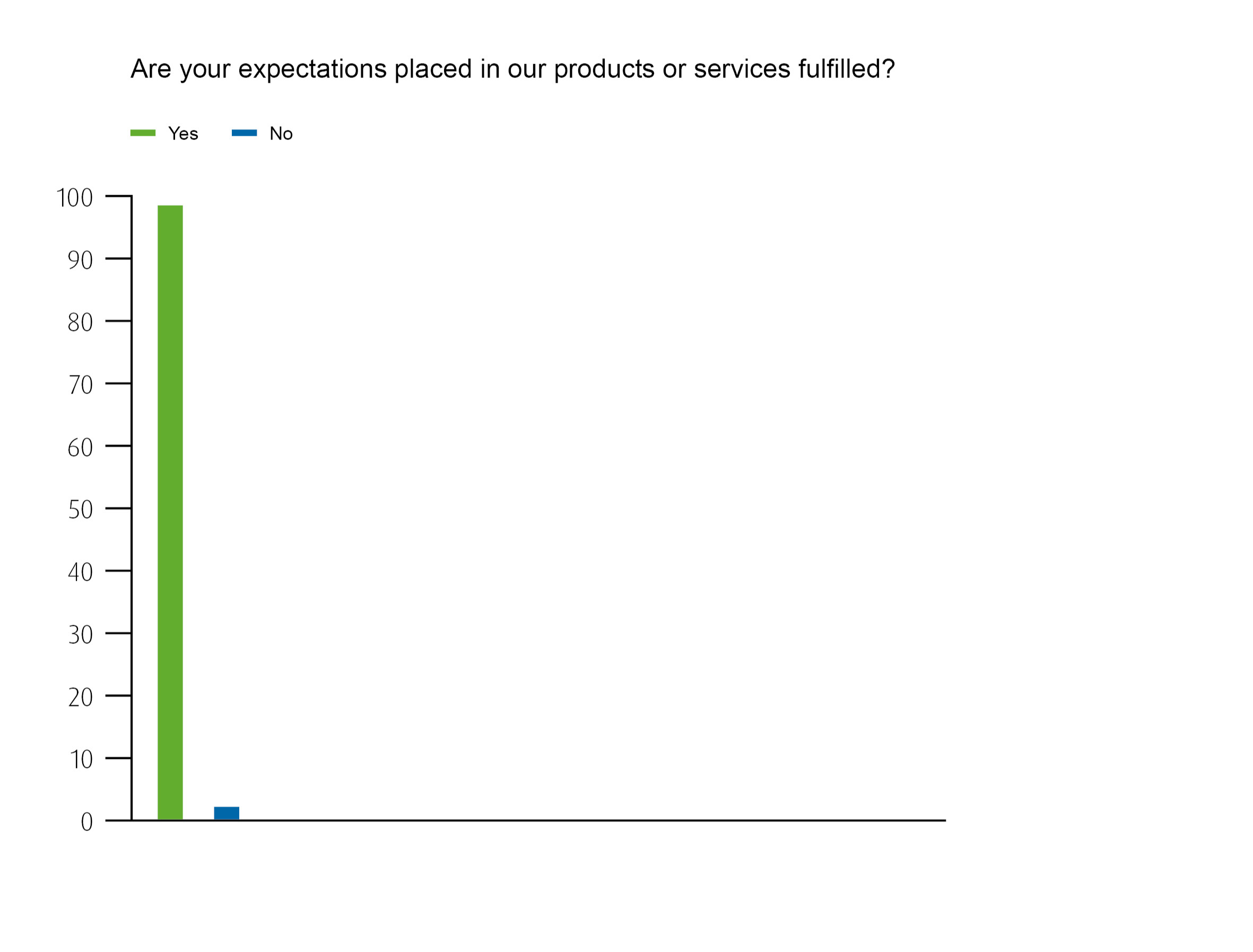 We are still looking forward to your feedback. Please feel free to contact Frank Friebel or Christian Kurrle: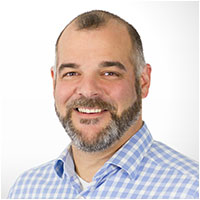 Frank Friebel
Sales Manager Electrocatalytic Electrodes
T: +49 7171 607 292
frank.friebel@eu.umicore.com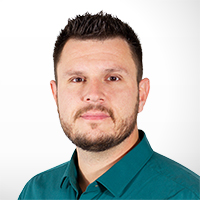 Christian Kurrle
Sales Manager Electrocatalytic Electrodes
T: +49 7171 607 167
christian.kurrle@eu.umicore.com