 RHODUNA®-Alloy Black 1 Rhodium-Ruthenium-Electrolyte
Bring the day the elegance of night
Attractive, appealing and elegant. This is as true for the night as well as for precious metals. Surface finishing with RHODUNA®-Alloy Black 1 allows you to transfer this elegance to your products - also at daytime.
The electrolyte deposits a dark precious metal alloy of rhodium and ruthenium with a noble anthracite hue - without color shift. The coatings produced are extremely resistant to abrasion and offer a price advantage of almost 50 percent (August 2019).
RHODUNA®-Alloy Black 1 finally makes your customers' desire for dark precious metal surfaces a reality.
Further information can be found in our brochure.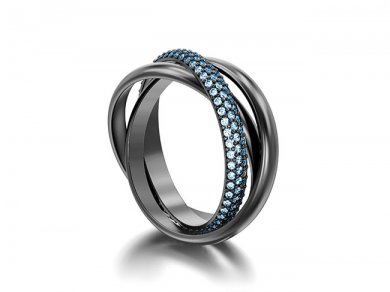 Electrolyte characteristics
1.0 (0.8 - 1.2) g/l Rh
1.0 (0.8 - 1.2) g/l Ru
Approx. 0.04 μm/min
at 2.0 A/dm²
Advantages
Very dark anthracite with high color constancy
Adjustable degree of blackness
Gloss-preserving
Uniform layer thickness
Up to 0.5 μm crack-free
Extremely abrasion resistant
Large applicable current range
Simple bath management
Significantly cheaper than pure rhodium layers
Base for deep black layers (RHODUNA® 471 Black)
Applications
Accessories
Jewelry
Watches
Eyeglasses
Fittings
Automobile interior
Writing implements
Contacts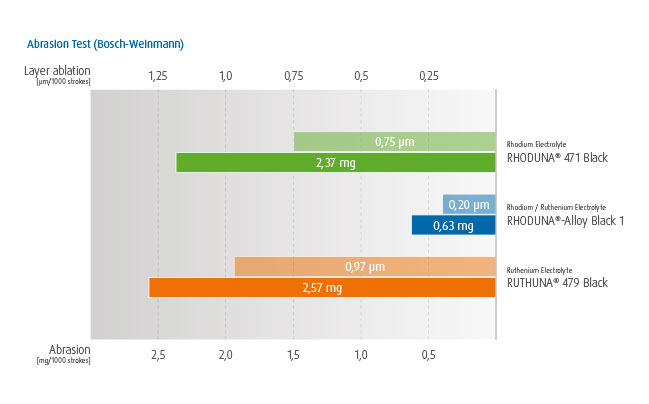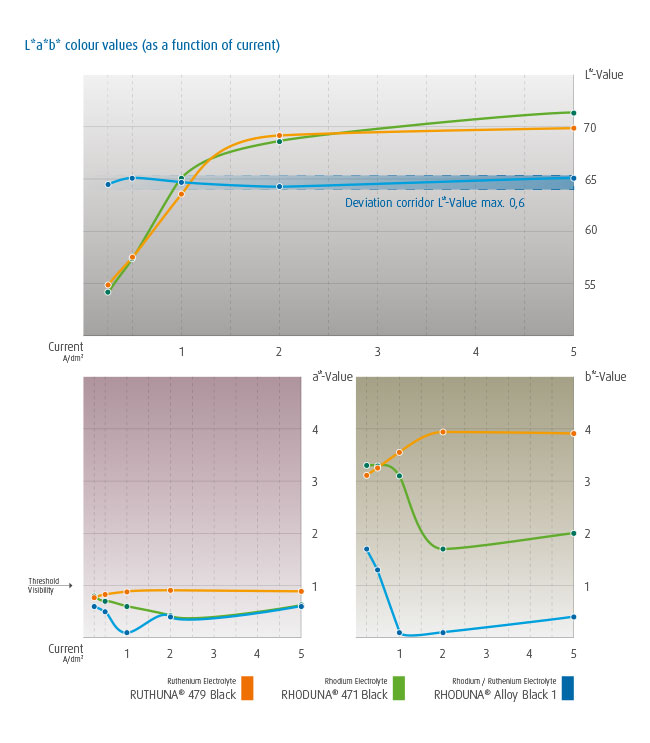 For inquiries and additional information
please contact
Umicore AG & Co. KG
Rodenbacher Chaussee 4
63457 Hanau-Wolfgang
Germany
Tel.: +49 (6181) 59 6005
Fax: +49 (6181) 59 2970
Email: chemistry@umicore.com
Website: www.chemistry.umicore.com
The information and statements contained herein are provided free of charge. They are believed to be accurate at the time of publication, but Umicore makes no warranty with respect thereto, including but not limited to any results to be obtained or the infringement of any proprietary rights. Use or application of such information or statements is at the user´s sole discretion, without any liability on the part of Umicore. Nothing herein shall be construed as a license or recommendation for use, which infringes upon any proprietary rights. All sales are subject to Umicore´s General Conditions of Sale and Delivery.