 PLATINODE® MMO Anodes
Optimal results with perfect price/performance ratio
Mixed metal oxide anodes (MMO) are dimensionally stable and suitable for a wide range of applications. The electrolytes can be alkaline-cyanide to strongly acidic.

MMO anodes persuade with a perfect price/performance ratio. They have a low oxygen overvoltage compared to other electrocatalytical surfaces. This results in less energy and minimized organic additive consumption. Customers benefit from significantly prolonged lifespans of the electrolyte.

A wide range of anode shapes is possible. Therefore, they can be optimally adapted to the design of the components, which shall be plated.

Due to their electrochemical characteristics the anodes are well suited in electroplating for metal deposition out of sensitive electrolytes and for water treatment.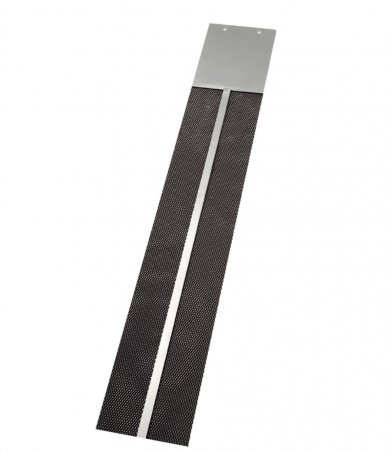 Advantages
Reduced consumption of organic additives
High current densities possible
Improved performance, prolonged lifetime of electrolytes
Uniform layer thickness distribution
No anode sludge, no anode maintenance
Applications
Metal deposition out of sensitive electrolytes
Water treatment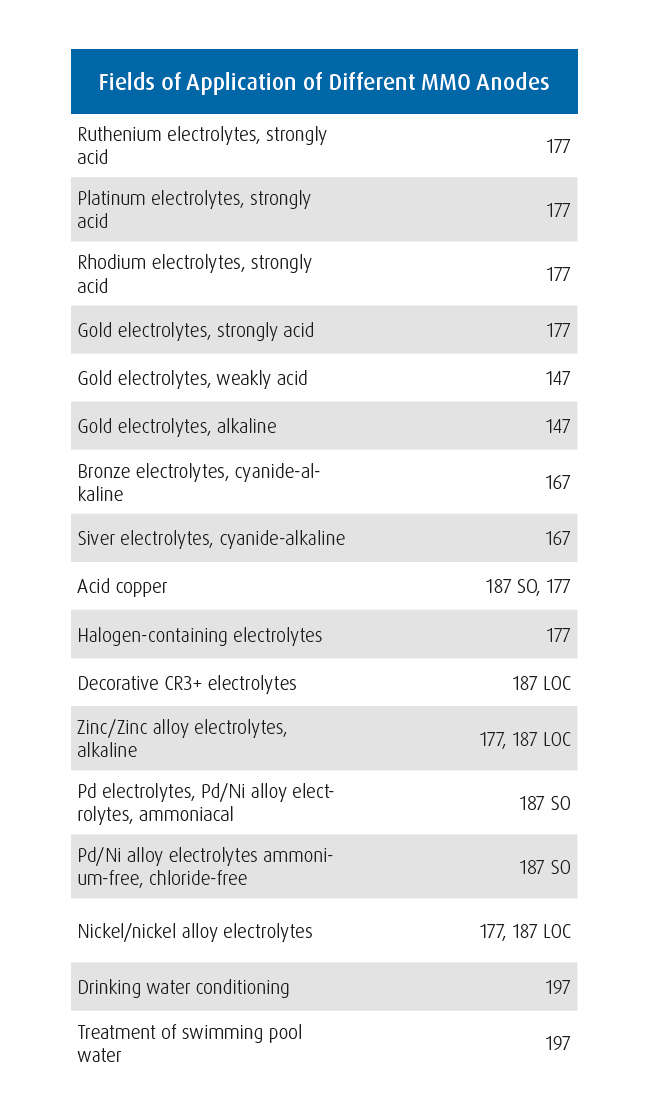 For inquiries and additional information
please contact
Umicore AG & Co. KG
Rodenbacher Chaussee 4
63457 Hanau-Wolfgang
Germany
Tel.: +49 (6181) 59 6005
Fax: +49 (6181) 59 2970
Email: chemistry@umicore.com
Website: www.chemistry.umicore.com
The information and statements contained herein are provided free of charge. They are believed to be accurate at the time of publication, but Umicore makes no warranty with respect thereto, including but not limited to any results to be obtained or the infringement of any proprietary rights. Use or application of such information or statements is at the user´s sole discretion, without any liability on the part of Umicore. Nothing herein shall be construed as a license or recommendation for use, which infringes upon any proprietary rights. All sales are subject to Umicore´s General Conditions of Sale and Delivery.