 Gobright® TWX-40 Gold Electrolyte
Semi autocatalytic gold electrolyte
Gobright® TWX-40 is a special gold electrolyte specifically designed for plating on electroless palladium deposits. The electrolyte is able to deposit uniform gold layers up to 0.3 μm independent of pad sizes and PCB surface potential. Due to its semi autocatalytic reaction corrosive attack on the intermediate nickel layer is almost excluded. As a result an improvement in solder joint reliability and gold wire bondability can be achieved.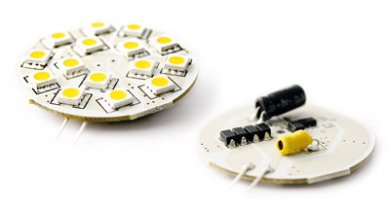 Electrolyte characteristics
Advantages
Can be used for different solderable and bondable PCB final finishes: ENEPIG, ENIG, EPIG and ISIG
Does not cause Ni corrosion, even with higher gold layer thicknesses
Homogeneous perfect gold thickness distribution, independent of circuit layout and potential
Excellent solder joint reliability
Very good gold wire bondability
Can be directly deposited on nickel or palladium without intermediate activation
Applications
LED application
Medical technology
Aerospace technology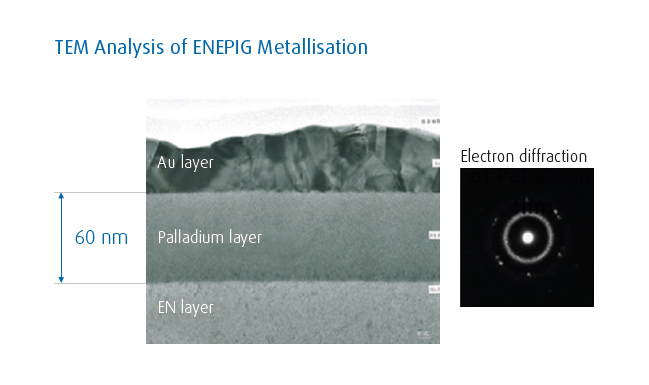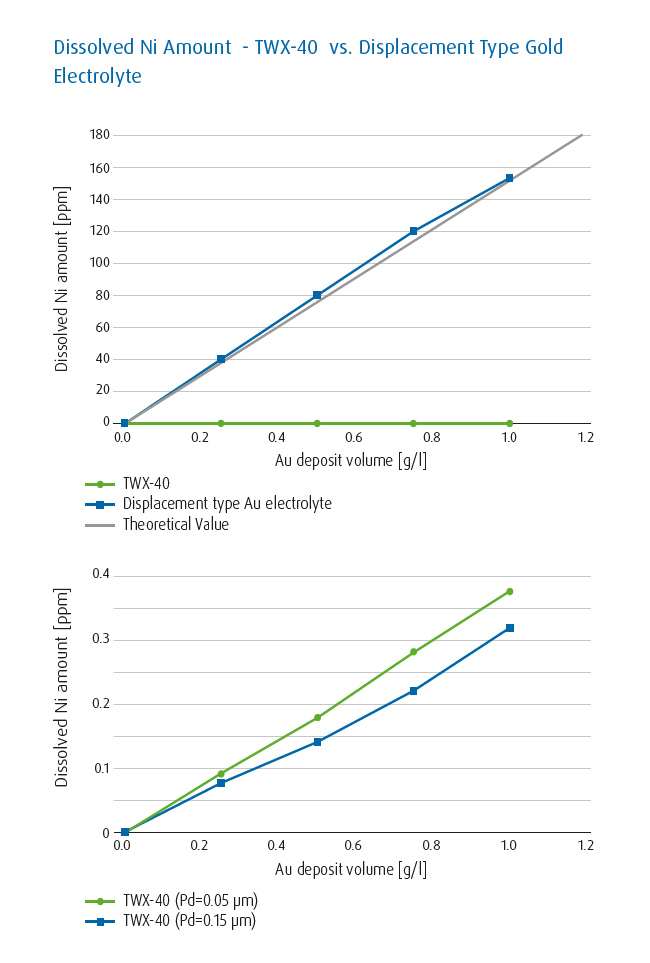 For inquiries and additional information
please contact
Umicore AG & Co. KG
Rodenbacher Chaussee 4
63457 Hanau-Wolfgang
Germany
Tel.: +49 (6181) 59 6005
Fax: +49 (6181) 59 2970
Email: chemistry@umicore.com
Website: www.chemistry.umicore.com
The information and statements contained herein are provided free of charge. They are believed to be accurate at the time of publication, but Umicore makes no warranty with respect thereto, including but not limited to any results to be obtained or the infringement of any proprietary rights. Use or application of such information or statements is at the user´s sole discretion, without any liability on the part of Umicore. Nothing herein shall be construed as a license or recommendation for use, which infringes upon any proprietary rights. All sales are subject to Umicore´s General Conditions of Sale and Delivery.