AURUNA® 3407 EF Gold Electrolyte for Electroforming

AURUNA® 3407 EF Gold Electrolyte for Electroforming
Cyanid-free gold electrolyte
AURUNA® 3407 EF is cyanide free and mainly used for electroforming with wax and metal cores. The electrolyte allows to produce high-quality hollow jewellery with thick gold layers between 150 and 200 micrometer on mandrels made conductive.

The layers have an excellent hardness up to 160 HV and a fineness of 99.9 percent. Therefore, the produced pieces are very stable in use. The surfaces are semi-bright and show good quality. They can easily be polished as well as soldered.

The electrolyte convinces user dues to an additional surplus. It does not contain any toxic additives as grain refiners like arsenic, thallium or lead.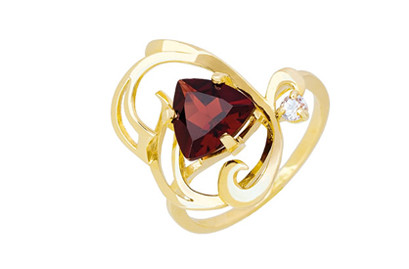 Advantages
Cyanide-free gold electrolyte for the production of hollow jewellery
Suitable for mandrels made of wax and metal
Layer thicknesses of 150 to 200 micrometers, hardness up to 160 HV
No arsenic, thallium or lead as grain refiner
Applications
Electroforming
Hollow jewellery