AURUNA® 5000 ST
Soft Gold Electrolyte
Lead-free electrolyte with low gold content
AURUNA® 5000 ST fine gold bath is a neutral electrolyte for depositing matt yellow gold coatings. The gold surface has a low reflection factor. The lead-free electrolyte is particularly suitable for producing bondable and solderable surfaces on rigid or flexible printed circuit boards, ceramic or metallic substrates. The finess of the AURUNA® 5000 ST layers is approx. 99.99 % Au. The layer hardness as plated is about 65 - 85 HV 0.025. AURUNA® 5000 ST layers therefore meet the requirements of ASTM B488 - 01, type III, code A/B.

In general AURUNA® 5000 ST will beplated over a matt nickel layer on a PCB. The gold layers exhibit excellent bondability and solderability, high ductility and a low electrical resistance.

As a special plating technology, it is also possible to plate AURUNA® 5000 ST gold layers directly on copper, without nickel interlayer (DGOC: direct gold on copper).

Compared to AURUNA® 5000, the grain structure of the gold layers deposited from AURUNA® 5000 ST have a substantially larger grain diameter and in addition to the standard wire bonding techniques it is also suitable for bonding techniques with higher bonding temperatures. The electrolyte is easy to use and has a long lifetime.
Your advantages:
High purity 99.99% of gold
Suitable for puls- and direct current plating
Excellent for thermosonic gold wire bonding
Direct gold on copper (DGOC) plating
Excellent appearance and high performance
High current efficiency
Resist-friendly operating conditions
Excellent solderability
Low hardness, low contact resistance
ASTM B488 - 01: type III, code A/B
Matt yellow appearance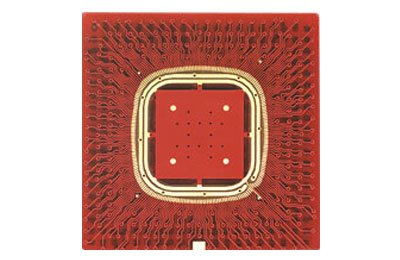 Applications
PCB plating for RF application, where absence of nickel is required (telecommunication, signal converter), for both flex and rigid boards.