Umicore Electroplating Impressed in 2016 with Sealing 691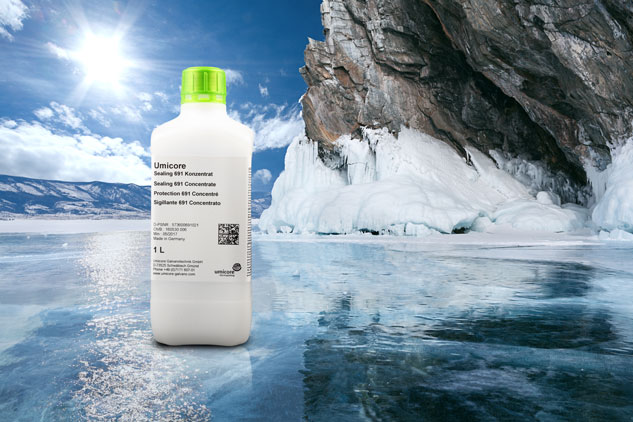 2016 is at an end, and we are already reviewing the past year of business. At the beginning of the year, we had plenty of cause to celebrate the success of a few different products, such as our rhodium electrolyte - especially the RHODUNA® Alloy, which proved itself a success beyond decorative purposes. Demand is also increasing for technical applications (such as reed or sliding contacts).
Our Sealing 691 also exceeded our expectations. This temporary tarnish protection for technical use proved itself very successful within a short time.
Quality awareness continues to increase
As Thilo Kuhn (Head of Sales & Marketing), recently back from SF China, explains in his recent trade show talks: 'The increasing quality awareness in China is leading to an increasing interest in our solutions.'
The interest in our Sealing 691 was already exceptionally high in the previous year. This is why this year's success was not unexpected for Kuhn: 'It goes without saying that the product's benefits, like its exceptional protective qualities and significantly improved resistance to corrosion, are already well known. Each additional quality specification makes high-quality Sealing 691 even more important, including in the Far East.'
What Thilo Kuhn is referring to here is simple. The market is more competitive than ever, and manufacturers and coaters of connectors are looking for product attributes that give them an all-important competitive edge. In the case of Sealing 691, this is the preservation of electrical and technical coating properties as well as significantly improved resistance in corrosion tests. The reduced insertion forces also surely play a role here.
Look forward to 2017
Umicore Electroplating is one of the world's leaders in innovation and technology in electroplating. We have our experienced R&D experts to thank for this, who always keep us one step ahead with their innovative ideas and optimised processes. You can look forward to more in 2017.