Surface technology prize confirms innovative character
Only every two years the world-renowned Fraunhofer Institute for Manufacturing Engineering and Automation IPA awards the surface technology prize "Die Oberfläche" (The Surface). For this award, methods and processes from the field of surface technology are evaluated according to the criteria of degree of innovation, sustainability, enabler qualities and industrial feasibility.
We are proud to be awarded a top 3 position in this broad and renowned field of candidates. On the other hand, the award confirms our continuous research work in future technologies.

Originally developed for decorative use, now optimised for technical applications
RHODUNA® Alloy was already developed about 20 years ago in order to be able to produce decorative rhodium surfaces at optimised costs. Due to the current all-time high of the rhodium price, the rhodium-ruthenium alloy is still one of several alternatives to reduce the cost of precious metals.
RHODUNA® Alloy is now innovative and absolutely without alternatives in the corrosion-resistant surface coating of charging contacts and connectors of mobile devices (without affecting features such as fast charging capability). The previous standard, gold-plated contacts, corrode in combination with chloride-containing solutions (such as skin sweat, swimming pool or sea water, beverages, etc.) during the charging process inevitably and at high speed. Our Rhodium-Ruthenium-Electrolyte, on the other hand, makes mobile phones, tablets, wireless headphones or smart fitness wristbands durable products that can be used at any time without hesitation.
This was also confirmed by jury member and head of the department for electroplating technology at the Fraunhofer Institute Dr.-Ing. Martin Metzner, who justified the 3rd place with the fact that: "The Umicore ... has succeeded ... in countering the complex and often adverse influences to which the contacts of mobile devices are exposed".

It is our claim to offer you a complete basis for your decision also in this time
In order to convert a currently functioning process, it requires a solid decision basis. For this reason, the following services remain completely non-binding and are independent of a later process changeover:
Detailed process consulting
Individual price calculation
Product samples from our test centre
Optimisation tips for your process landscape for an optimal workflow
Test production in your environment
Of course, due to the current circumstances, we can, if desired, map all these steps completely virtually. The second part of the individually tailored onboarding (including employee training, productive implementation) and the ongoing production support have also been digitally reproducible for us for a long time and are therefore independent of legal restrictions regarding attendance appointments.

Are you interested in a product solution from us for the first time? Our sales manager looks forward to a first conversation with you: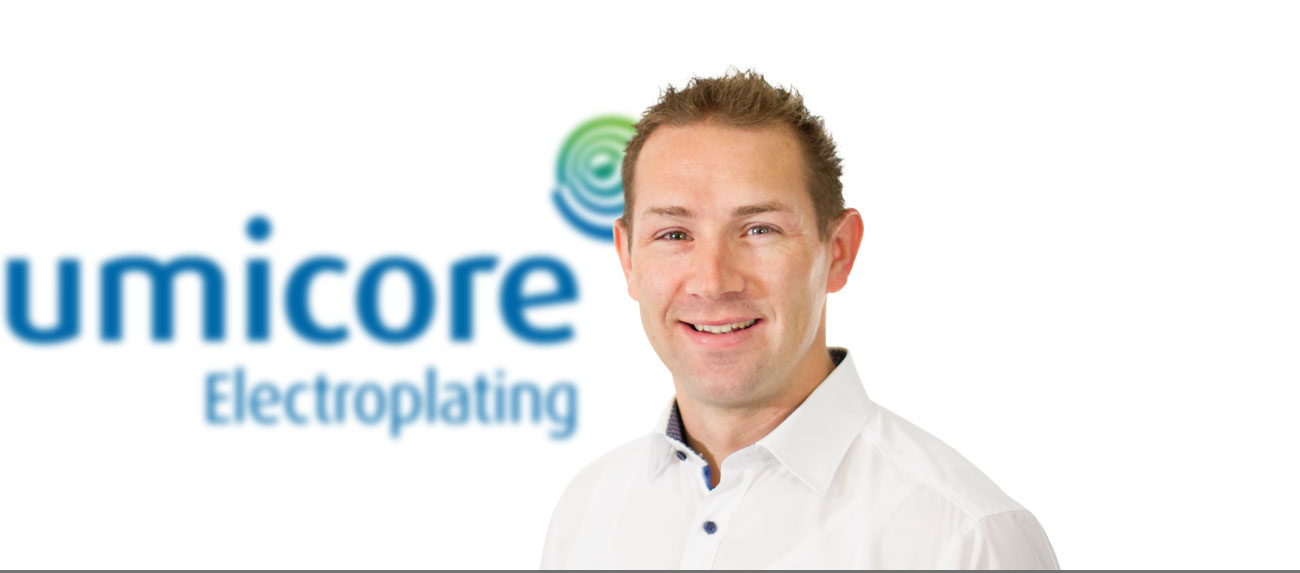 Markus Legeler
Manager Sales International
E-Mail: markus.legeler@eu.umicore.com
Phone: +49 7171 607 204