Information at the turn of the year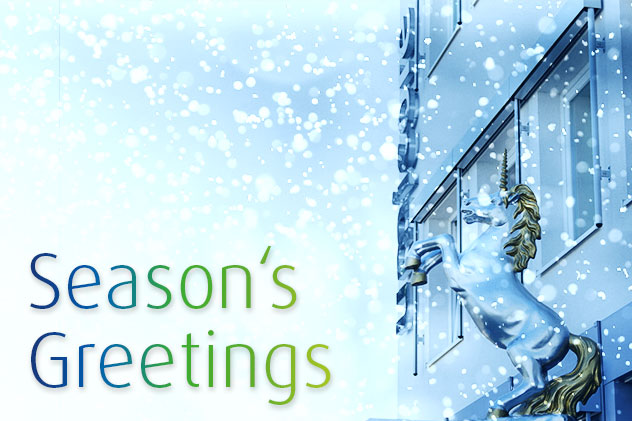 The year 2018 is coming to an end. Therefore we would like to have a look to the highlights of the year and some current topics.
We are here for you again in the new year
Please take into account for your need of products that we will have an operational rest from 24.12.2018 – 01.01.2019. From Wednesday, 02.01.2019, we are back for you as usual.
Our highlights of the year
RJC – Certification
A special highlight for us was the renewed honoring with the Responsible Jewellery Council-Certificate. Among others certified companies are characterized by responsible dealing with the environment, the employees and an economical use of resources. We are proud of not being just high quality, but at the same time to produce sustainably and responsibly.
RHODUNA® PT
Combining the advantages of two precious metals in one alloy – this is possible with RHODUNA® PT. In theory, there's no way that an alloy made from equal parts of white rhodium and grey platinum can boast the same brilliant white as pure rhodium. Through the targeted development of electrolytes, we have achieved a color value which cannot be distinguished by the naked eye in most circumstances from pure rhodium electrolytes. A brilliant white surface, indistinguishable from rhodium, but with the appeal and price advantages of platinum. For us and our customers in the jewellery industry an absolute highlight in 2018.
AURUNA® 8100 + Inhibitor 2
AURUNA® 8100 is used for depositing hard gold coatings of selectively coated connectors especially in high-speed systems, which are characterized by low pore size, brightness, hardness and abrasion resistance. With the optional use of the AURUNA® Inhibitor 2, we offer our customers the opportunity to reduce their gold needs by up to 15 percent, while the layer properties remain unaffected. The careful use of resources and the benefits for you are the motivation for continuous improvement of our products in the upcoming year.
Charitable projects 2018
We supported a number of charitable projects in our region as in previous years. The focus of our involvement this year has been particularly in the promotion of children and adolescents. Among other things, donations went to the Delfin Nogli e.V., which supports handicapped, sick and needy people in the Ostalb district, the Wissenswerkstatt Eule, which leads children and teenagers on technical and scientific topics and the Aalen University of Applied Sciences and the Research Institute for Precious Metals. In addition, some of our employees volunteered as examiners for the final exams of the Chamber of Commerce and Industry.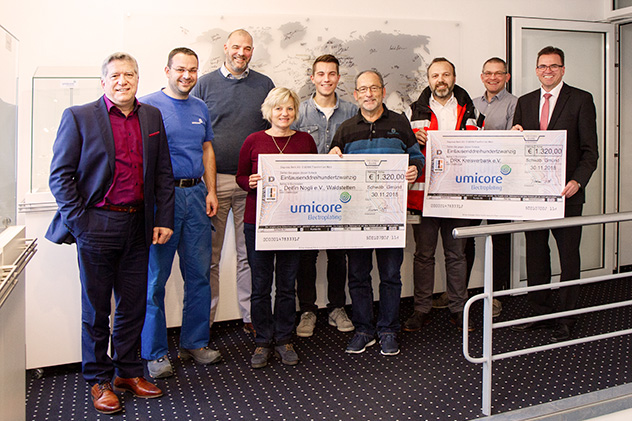 We would like to say thank you
Thank you for your trust and good cooperation. We look forward to continuing our joint work with you in the upcoming year and wish you nice and relaxing holidays.