How would you like to get in contact with us?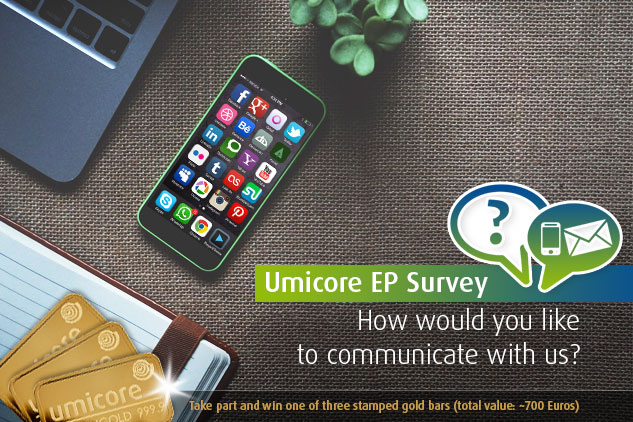 As up to now, you may eventually think as a customer. Or as a prospective customer: Let's see what Umicore can offer. But no matter whether as a customer or a prospective customer – everyone has its own preferred ways to get informed, to operate and to communicate. And of course, also in the business sector, you want companies to open up for this preferred ways of communication.
Join the decision process for our new orientation in communication
From time to time it is important to rethink our communication channels and to find the right ones for you. 'In this matter it is not enough, that our management team put their heads together – without the legendary crystal ball the right approaches are created by chance only. We have to ask our customers directly. We are successful with our products in this way, so why should we tackle it differently in communication?' says Thorsten Klopfer (Manager Communications).
Therefore we have prepared 22 questions, which help us to expand our existing communication channels and to find new ones. Until 15.09.2017 we are looking forward to receiving your feedback via:
As a thank you for your participation and time we will raffle three Umicore gold bars of 10g, 5g and 2.5g.