Fair review and outlook 2018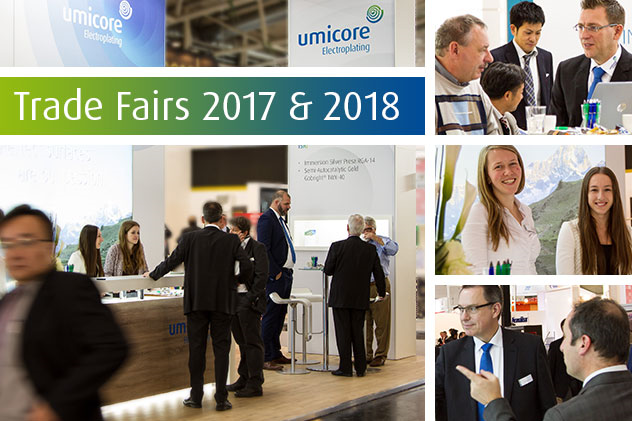 During the last few days, we had with SF China in Shanghai and Productronica in Munich the finish of the fairs this year. Only the Hong Kong PCA Show (6. – 8. December in Shezhen) will still take place in 2017.

It's the end of this trade fair year and time to review all the fairs and prepare for the upcoming year.
Positive feedback and stable visitor figures
Every year the topic of trade fairs is put to the test again, not only because of the high investment. On the other hand, there is the possibility to present ourself to an expert audience, that still make use of fairs as a source of information and inspiration. This is confirmed by the stable visitor numbers of the current year.

Andreas Gross (Division Manager PCB Applications), who focuses on our strong commitment for sustainability to the printed circuit board sector, especially in the European market, also sees face-to-face contact as an important motivation: 'As a competent system supplier, I see trade fair participation also as a real service. Customers and potential customers have another opportunity to talk to us personally. This allows to exchange about current challenges and possible solutions in a simple way and without obligation.'
All dates for fairs next year will be fixed until January
We and our representatives will again be attending trade fairs worldwide in 2018 for the mentioned reasons. The event calendar on our website is currently being updated and new dates of Umicore-participation will be added almost weekly - certainly also in your area.