Dark precious metal alloy with impressive properties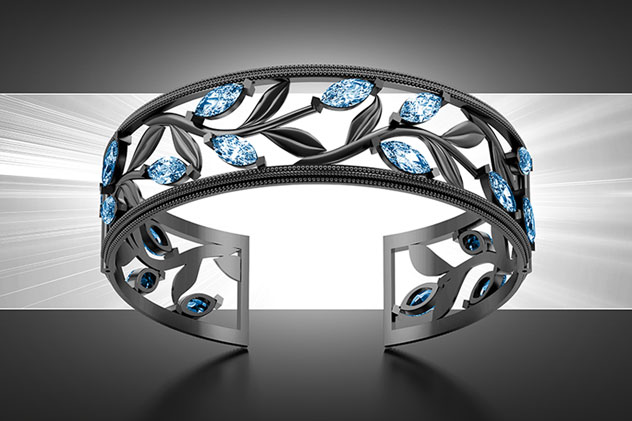 The new RHODUNA®-Alloy Black 1 is probably the only alloy to combine all the properties required of a dark precious metal surface. Abrasion resistance, an attractive price and, of course, a sophisticated and adjustable shade of black are surely the most important features.
Adjust the degree of blackness up to a deep black final layer
The degree of blackness is limited in the favor of color consistency and easy handling of the electrolyte. If a darker or completely black final result is desired, we have you covered. RHODUNA®-Alloy Black 1 is ideal as an interim coating for RHODUNA® 471 Black. This lets you adjust the degree of blackness up to a deep black final layer to meet your needs.
Jewelry, plug contacts, writing implements, bathroom fittings or even car interiors can now be given a finish in the black shade of your choice.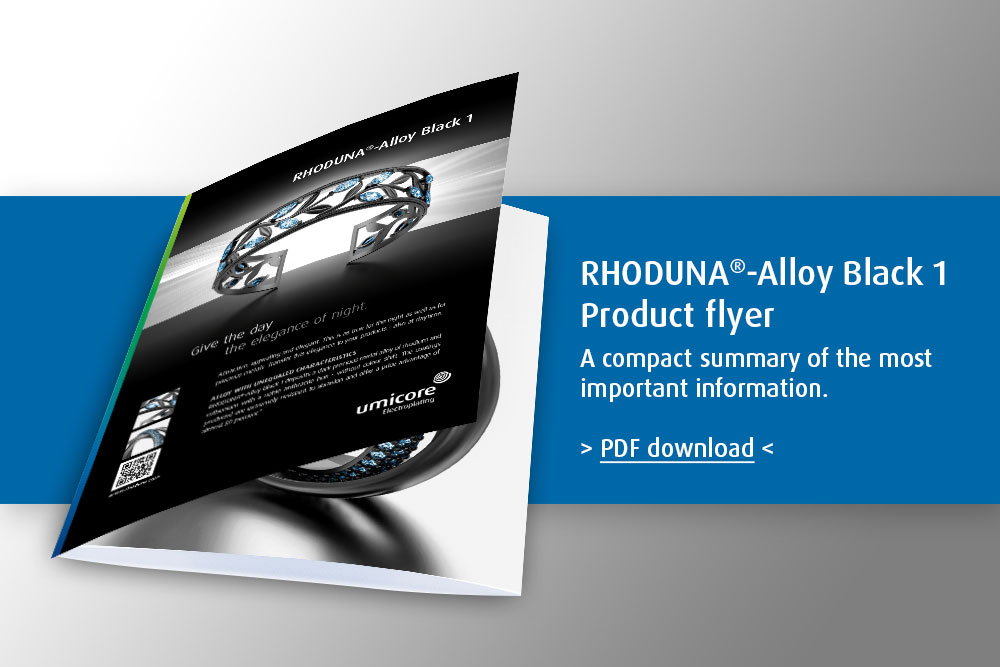 Cost savings of almost 50% compared to a pure rhodium electrolyte
Due to the 1:1 ratio of rhodium and ruthenium, the electrolyte is not just extremely easy to use but also provides financial benefits.
Ruthenium has almost always had a very stable and comparably low price. The price of rhodium, on the other hand, has almost quadrupled within two years. Thanks to the composition of the electrolyte, a saving of 45% or more is realistic compared with a pure rhodium electrolyte.
Advice and technical support from the outset
Find out how the introduction of or transition to RHODUNA®-Alloy Black 1 can impact your business with an individual price calculation. Together with the chance of having your own color pattern, we give you no-obligation support in making your decisions.
Contact us now for a non-binding and free profitability calculation for your specific application.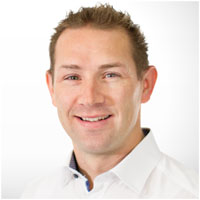 Markus Legeler
Manager Sales International
Email: markus.legeler@eu.umicore.com
Phone: +49 7171 607 204
Fax: +49 7171 607 316