Your contact person is waiting for your question
We are there for you. All around the world. Whenever and wherever you wish. Committed experts will listen and consider all your issues.
Find your way to Umicore Electroplating in Schwaebisch Gmuend and in more than 60 countries.
Send us an email or call us.
The solution for your electroplating challenge will then be quickly on its way to you.
Umicore Galvanotechnik GmbH
Klarenbergstrasse 53 - 79
73525 Schwaebisch Gmuend
Germany
Tel.: +49 7171 607-01
Fax: +49 7171 607-316
galvano@eu.umicore.com
www.ep.umicore.com
In addition to our approximately 60 agencies worldwide, nearly a dozen employees at our headquarters is exclusively occupied, to develop better solutions and optimize processes. Here you will find the matching technical advisor to your question.
Technical precious metal applications
Decorative precious metal applications
Anodes, high-temperature electrolysis (HTE)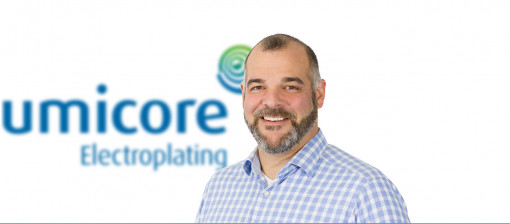 Frank Friebel
Sales Manager Electrocatalytic Electrodes
T: +49 7171 607-292
F: +49 7171 607 355
Mail Frank