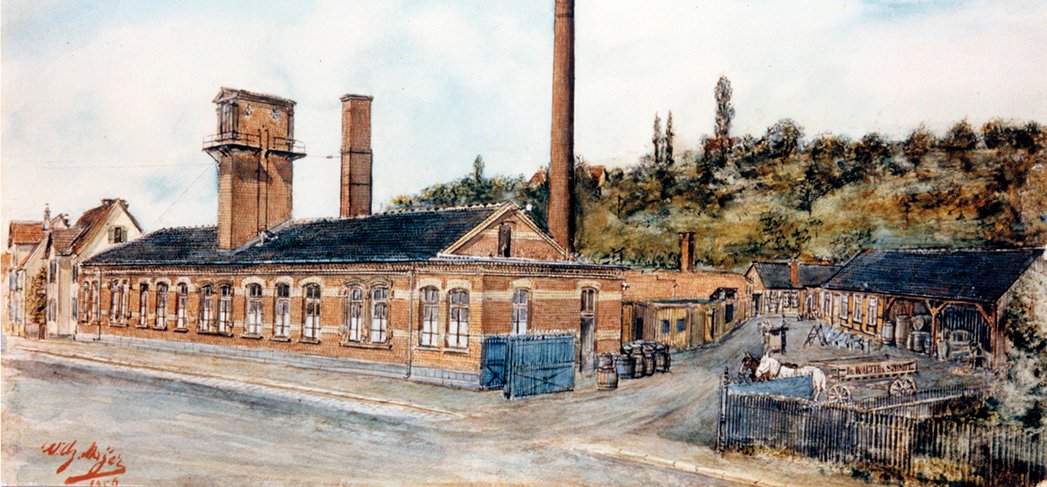 Umicore Electroplating offers over 130 years of experience
In 1888, the "Gekraetze-, Kupfer-, Gold- und Silberscheideanstalt Dr. Walter & Schmitt oHG" was founded in Schwaebisch Gmuend. The company's purpose was to process precious metal residues from the traditional gold and silversmith companies in the area.

In 1922, the company was granted the patent for white gold plating.

In 1970, Degussa concentrated all electroplating activities in Schwaebisch Gmuend. Our global reputation as technical leader for electrolytes and anodes 'made in Germany' increased further.

In 1999, ownership was transferred to the Allgemeine Gold- und Silberscheideanstalt AG (Agosi), Pforzheim, Germany.

In 2003, the global materials technology and recycling group Umicore took over all precious metal activities of Degussa including the majority of our mother company Agosi. As a hundred percent subsidiary of this company, we have been able to benefit from this Belgian group's resources, including their currently more than 10,000 employees. Schwaebisch Gmuend became the headquarters for all Umicore electroplating activities.

In 2015, we started a joint venture with a local Chinese partner in Jiangmen. Umicore Electroplating is now established in 60 countries with local offices, analytical laboratories, service technicians and warehouses all over the world.
Many products are classics
For example our AURUNA® 311: Stainless steel can be gold-plated directly. We are leaders in that technology.

Or our RHODUNA® electrolytes: Millions of brilliant white surfaces were produced every year and are indispensable in the jewellery production.

Or our MIRALLOY®. Since 1980, we have been improving and expanding these copper-tin (zinc) processes as a nickel-free coating alternative.

Or our platinized titanium anodes: We use our special high-temperature electrolysis procedure. Today, these anodes are sold under the name PLATINODE®. They guarantee a constant layer thickness distribution and are environmentally-friendly.

Our extensive portfolio includes more than 1,200 innovative products.